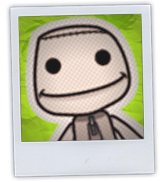 The Carnival is the seventh theme of LittleBigPlanet Portable based on Brazil.
Characters
Edit
Main Levels
Help the Curator Creators with their floats and they'll help you with yours. [more...]


Finish preparing for the procession. [more...]


You in your own float! Sit back and enjoy the ride. You're officially the best. You rock. You're awesome. [more...]


Side Levels
Roll across the very, very hot beach; on top of a giant beach ball.


Beat the keeper by giving 110 per cent over the 90 minutes and getting a result. At the end of the day, it's a game of two halves. This could be a repeat of the final.
Music